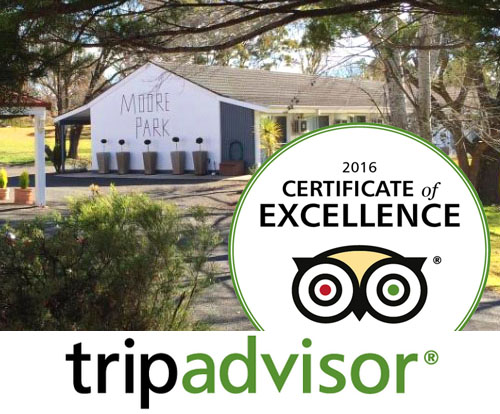 We're thrilled to announce that Moore Park Inn has been awarded the Certificate of Excellence for the third year in a row!
The Certificate of Excellence honours hospitality businesses that deliver consistently great service and receive outstanding reviews on TripAdvisor.
We would like to extend our gratitude to all of our lovely guests and visitors, who take the time to offer support and feedback for Moore Park Inn and Archie's on the Park. Thank you very much!